PAUL RIVARD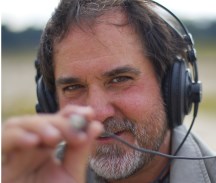 Born in 1968 in Ontario Canada, Paul has been writing songs for over 30 years, an artist of the generation that emerged in the wake of the influence of Joe Walsh, Yes, Journey, Led Zeppelin, and Foreigner. Studied vocals under Brian Volmer from the Rock Band Helix when he moved to London Ontario, and later classical vocal training techniques by Jason Hales.
RIVARDs music has an influence found in the late 1970's and 1980s. Music today is reaching out for more melody and hooks than ever before
Rivard's first CD self titled Paul Rivard was produced back in 2007 in a home studio with Wayne Marshall in Brantford Ontario with musicians he was able to find that we're talented and willing to be part of the project. The CD was soon awarded  Contemporary Rock Recording Artists of the Year in 2008 by a Toronto association called Maja Awards. Paul hit the stage for a few years after his release opening for such artists as Randy Stonehill, Brian Duncan, Point of Grace, and performed many festivals sharing the stage with other local bands and larger groups like Jars Of Clay.  Toning things down he later played on a stool at local resort (Elm Hurst Inn) and lake side pubs singing the popular songs of classic artists such as Cat Stevens,  John Cougar Mellancamp, and Neil Diamond and many others. It paid the bills, and was fun for a while, but wasn't enough to live on.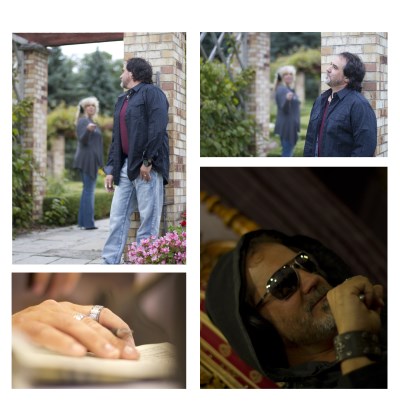 One of Paul's most memorable moments was when the road manager, long time promoter and friend Steve Burchell, asked Paul to fill in and play guitar for one of Christian Rocks music legends "Petra" with only 3 hours notice. Both road manager and promoter said, "The show must go on, and we were told you played a wicked guitar." Paul scrambled to find tabs online and remember what he had learned years back when jamming Petra tunes. This concert took place in Ottawa (Capital of Canada) and was one of 5 dates on their farewell tour. This was an honour and privilege to step up at a moment's notice and share the stage with John Shlit and the rest of the band,  and more so fill the shoes of guitar legend Bob Hartman, guitarist, and main songwriter of Petra.
Rivards newest 10 song album was sitting on the back burner for 7 years as he dedicated his life and sacrificed his love for music to what is now a successful business supporting a music industry that has been flipped upside down. CD sales have been replaced with ticket sales if you want to survive as an artist. As President and CEO of a Canadian box office software and promoter support services – TicketWindow.ca for 10 years has insisted on Pauls every moment, slowly draining what he once knew as a songwriter.
It is amazing how an opportunity can be a blessing in one way, and yet a curse in another, something had to suffer for a while. With the foundation of a successful business, Paul can now focus on what he is truly passionate about; share his music that he has been writing for the past 30 years ;produce as many songs as possible in the shortest possible time; perform as often as he can with 5 of Ontario's top musicians by his side.
read more
BAND MEMBERS
PAUL RIVARD Born in 1968 in Ontario Canada, Paul has been...

more

PAUL RIVARD Born in 1968 in Ontario Canada, Paul has been...

more